We have a variety of consultants available as needed. And, we can offer packages utilizing a combination of varying areas of expertise. Some of the available specialties include:
Process Improvement
Project Management
Quality Management
Quality Control
Auditing
Change Management
Conflict Management
Team Building
Financial Analysis (related to Process Improvement)
Leadership
Office/Administrative Experts
Manufacturing Experts
Service Experts
Supply Chain Experts
…and others
Ric Van Der Linden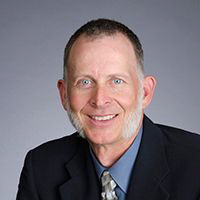 Ric Van Der Linden is the Principal Consultant for ProgressivEdge, Inc., a consulting business based in Texas (formerly Southern California) focused on the applications of Continuous Improvement techniques to any business type (private and public, service, technology, healthcare, manufacturing, military, etc.). His career has focused on Continuous Improvement. For the past 27 years, he has led and supported business growth including the start up of two large operations which included facilities, equipment, and staffing. He has managed production operations and for the past 17 years has had a full time dedication to Continuous Improvement through the application of Lean Six Sigma and other improvement approaches as Owner and Principal Consultant for ProgressivEdge, Inc.
As a Champion of Lean and Six Sigma, he has developed Lean Strategies and Six Sigma programs that have become "best practice". He has driven results through Lean and Six Sigma in all aspects of business. Along with project leadership, he has also trained, mentored, and certified over 1,000 Lean/Six Sigma individuals that have resulted in a 5 year accumulation of $50 million savings. He has a BS in Manufacturing Engineering, a Masters in Organizational Management, is a certified Lean Expert and a Master Black Belt in Lean Six Sigma. He has held board positions with the American Society for Quality, Institute of Industrial Engineers, and other non-profit organizations. He has also worked with a variety of Universities to teach and apply Lean Six Sigma.