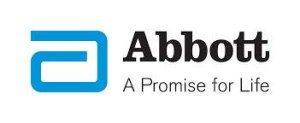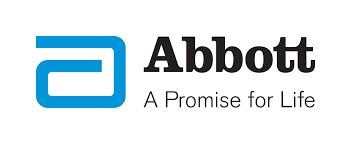 "I can go on and on about what a great teacher Ric is. My group and I have learned so much from him. Thanks for being such a great instructor"
Abbott Team Leader
Lean Enterprise class



"The information was presented in a logical and easy to understand method… Instructor was very engaging and modified the content to be relevant for our industry… Enjoyed the practical applications… Very well done."
Satisfied American Medical Response Customer
Lean Six Sigma White and Yellow Belt Training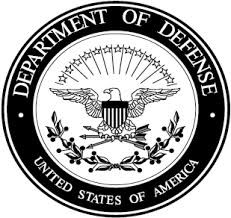 "…Ric presented with an easy to understand approach and with examples that fit our industry. He provided enthusiasm and kept the audience engaged for the full session…Ric also was very timely and professional…The feedback from the training was great with excellent ratings and very positive feedback…"
Ann L. Braeutigam, Director of Workforce Development, Department of the Navy
Lean Six Sigma Executive Overview Course

"Direct, applied, and pragmatic is how I would describe the Lean Six Sigma training I received from Ric Van Der Linden. When explaining the different tools and approaches, Ric brought it to life with many practical examples and exercises. Best of all, the class centered around our own individual projects, so we learned in the best possible way, by putting Six Sigma "to work" to improve efficiencies in something we care about, our own operations. As a senior analyst in local government, I appreciated his availability to tailor and offer advice unique to the public sector environment. Better yet, my boss got more than she banked on by sending me to this course–she got an employee with a newly "minted" green belt and skills that come with it, but also she got immediate "results" in the form of improvements in her operations because of my class project".
Jackie Werth, Senior Analyst in a local government agency
Lean Six Sigma Training


"Ric provided some training for my company. I needed someone who could demonstrate the benefits of being open minded about change. Ric did a great job integrating Change, Continuous Improvement, 5S, and the overall competitive market place which we all face."
Rick Paul, Falmat Inc. Director of Corporate Quality & Ethics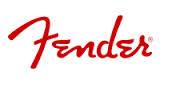 "Ric and I taught together from 2005 to 2007 in the Lean Enterprise Certificate Program at UCSD, where Ric taught value stream mapping, lean metrics, and lean/six sigma components, among other classes. Ric also mentored students on the Workplace Application Project. Many of the projects were outstanding, and Ric's reviews by students were consistently high. Ric is very knowledgeable in both Lean and Six Sigma and I strongly recommend him to others."
Paul Yandell, Fender Musical Instruments Corporation Vice President Continuous Improvement



"Ric Van Der Linden has provided exceptional leadership and drive for the Continuous Improvement efforts at Honeywell. His combined skill, education and experience has delivered significant improvements in quality, cost, delivery, inventory, safety and employee morale. He has the ability to generate enthusiasm for results.
"Over the last few years he has been a key driver of many continuous improvement efforts at this location of Honeywell. Many of those continuous improvement efforts have become 'best practices' deployed to other Honeywell locations and to Honeywell customers.
"His combined Engineering background, Management experience, people skills and strong knowledge of Six Sigma and Lean has allowed him to develop and sustain a culture of continuous improvement throughout. He has proven to be effective at all levels of an organization and has a full range of business knowledge.
"With his proven abilities to assess, train, and facilitate improvements, I would highly recommend Ric for any business process improvement efforts."
Fred Taylor, Honeywell Director of Operations



"…From strategic to technical detail, (Ric) can work effectively in all aspects of the business. He is an exceptional trainer getting the message out in a fun and interactive way. He is very effective at getting people engaged. And, most importantly, he gets results. Ric has been instrumental in delivering millions of dollars savings, improving quality, improving delivery, reducing inventories and creating a Lean Six Sigma Culture. I would highly recommend Ric."
Tony Franceschi, Honeywell Director of Six Sigma Plus



"I was fortunate to have been able to participate in the Lean Six Sigma pilot in the department I work in. The path was towards certifying for a Green Belt. Ric facilitated, educated and navigated the group through its Charter Project. The content, the pace, the support he provided the Group – in class, and remotely, was valuable and much appreciated. Clear and defined from day one! The outcome has been a success: Six Sigma applications on process improvements, improved efficiency and cost savings have been implemented! Thankful for the opportunity, and Thank you to Ric!"
Bettina Virtusio, Kaiser Permanente Recruite



"Ric Van Der Linden has conducted several training sessions for me and eight members of my analytic team. In a matter of months, our team has gone from knowing only the general concepts of LEAN and Six Sigma to nearing completion of our green belts, leading several process improvement teams, and generating a culture of efficient thinking by working with members of other disciplines around a common goal. The LEAN methods use rapid techniques which keeps energy levels high. Seeing rapid results generates a contagious culture of continuous process improvement.
"Much of our success has been due to Ric's hands-on experience yet ability to tailor his teaching style to the non-engineer; flexibility in tailoring his course content based on the backgrounds and experience of the group; and accessibility to our team when we need consultation. Training has been fun, rewarding, and well grounded. In fact, we left our 2nd training session with some real world solutions that have already been implemented!
"I strongly recommend Ric Van Der Linden to others who are interested in adopting these great techniques to improve their organization's results."
Lorna R. Curtis, FACHE, Kaiser Permanente San Diego Medical Center

"Thanks again for your time. This was one of the best presentations I've seen in a long time. The topic was timely and you gave us just the right amount of detail for the time allotted. I feel better prepared to understand the big picture around my work when LSS comes up."
Jack, L3 Communications


"The coaching and mentoring of Steve Spravzoff (with ProgressivEdge) was the most important component of our successful process improvement project. ProgressivEdge gave us the training but did not leave us on our own to execute our project. Steve offered invaluable insight and helped us apply the LSS tools through our scheduled coaching sessions. He was available to help with each phase of our project, from project selection through the control phase. With the training offered by ProgressivEdge and Steve's coaching, I have gained a better understanding of new methods and ideas to improve processes effectively. "
Wilson Mendez, DHS Martin Luther King Jr., Outpatient Services Physical Therapy Department Supervisor


"Ric was hired to be part of the team to bring McJunkin into the next level of Lean and Six Sigma. His complete knowledge and ability to pass on that knowledge was without equal. All associates that completed his training left with a renewed energy and passion for the process. Ric's techniques and passion were a great value to our organization."
Walt Wiegel, Regional Operations Manager


"It's been several months since we went through the Lean/Six Sigma training with you; I thought an update would be appropriate.
"First of all let me thank you for guiding us through this phase of transition and growth in our organization. You've been a great partner and resource to me, personally, and I'd be remiss if I didn't acknowledge the value added from the extra care that you've provided.
"As you'll recall, Ric, we invited you to come in and provide some LSS training for key employees, ranging from our CEO and down to our hourly leads, some 25 staff in all. The additional 2 days of Value Stream Mapping…has proved to be the impetus for some immediate improvements and removal of waste…early indications…are that they've been able to reduce a key wait time from a median of 3 days to 1…
"Another benefit from having our key employees go through the LSS training with you is their eagerness to approach our Process Improvement Manager for assistance with their dept. projects and initiatives…
"The training you put us through was excellent; we are already enjoying a great ROI, and I expect on the order of $200k in process improvements just this year."
Spyro Morfopoulos, Peak Performance Vice President of Operations

"ProgressivEdge provided a week long Lean Six Sigma certification training class for my Pro Build manufacturing team of eighteen people.
Ric Van Der Linden conducted the training in a common sense particle manner. His ability to adapt his pace to the learning ability of a very diverse group made the experience for all very satisfying.
Ric mixed theory with practical real life experiences, to demonstrate the relevance and worth in the work place. His experience with actual processes and practices gave him instant credibility with the group.
Mixing academic needs (book learning) with practical application, exercises and games kept the message on point, keeping the attention of the group while covering a ton of information.
At the end of the week the whole team was energized and ready to start their projects with the new knowledge shared by Ric.
The material and training along with Ric's presentation style made this the best training session our team has ever attended.
Thanks Ric for a great experience."
Ron Williams, SVP Manufacturing Pro Build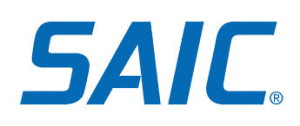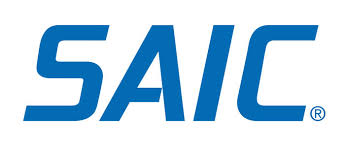 "Ric worked well to support our schedules and was very accommodating to student's/teams needs and questions. Without a doubt, he knows his stuff."
"Ric Van Der Linden was extremely helpful and quite flexible in his training presentations for the SAIC Lean Six Sigma Training class. Faced with a wide background for the various individuals that participated in this large class, Ric was able to adapt well and tailor the approach that he took for his training to meet the specific needs for the five projects that the class completed for their certification."
"He was readily available for phone calls or e-mail consultation after the formal training to help out with direction, guidance and helpful suggestions for the projects as they progressed."
"Even while being flexible he was still steadfast in applying the criteria he had challenged the class with for successful completion of their projects."
"I found the course to be very useful and the instructor to be very knowledge and helpful. It was a very compressed course and I almost wish we had more time, but for an after-work scenario it actually worked out well. The content was interesting and relevant and I know my team enjoyed the experience and came away feeling as though we had some great knowledge under our belts that would help us to make improvements within our organization."
"Ric did a great job of keeping our interest and making the information relevant to our work environment and customer. He was very flexible in providing extra time for teams to discuss their projects with him in order to obtain the necessary feedback to keep us on track given our unique schedule requirements."
SAIC Lean Six Sigma Green Belt students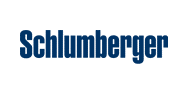 "I would like to thank you for your contributions to Schlumberger over the last several years on our journey towards continuous improvement and LEAN. It is only through your valued input that we were able to achieve what we did and my tenure as Operations Manager for Schlumberger Wireline in California was greatly assisted by this.
"Some of the specific achievements made, and I felt showed great understanding on your part were:
Your ability to quickly comprehend what Schlumberger business was all about
The communication skills that were adapted and appropriate for all levels of our workforce
Assisting us in targeting the solutions needed to initiate our LEAN journey, and then moving on to objectives of impact to the business
Training that was applicable to our business and established a strong understanding within the workforce
Your assistance in our implementation of new Logistics and Operational mechanisms which brought much improved practices to our business.
"Your timely attention to our needs has been much appreciated, and I hope the progress continues in the coming years with your assistance.
"I would gladly discuss your services and provide reference for you should anyone wish to contact me in the future."
Paul George, US Land West Supply Chain Manager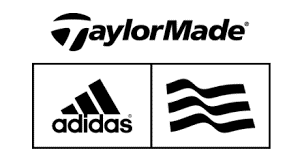 "Ric has been an integral partner in the success of our in-house Lean Enterprise training program. He's a great trainer, with the right balance of substance and style. His enthusiasm and expertise make him an excellent ambassador for our Lean initiative. I highly recommend his services as a Lean/Six Sigma trainer and consultant."
Kevin Limbach, TaylorMade-Adidas Golf Director of Operations

"Ric did an Excellent job (presenting)! He's a natural."
Education Program Director UCSD

"Many students in the class mentioned that they have found a new passion with regard to Lean Six Sigma. Ric Van Der Linden is by far one of the best trainers/instructors I have worked with in the past and an excellent mentor. He is clear on the objectives, has a high level of passion and shows a genuine concern that all students understand the material. I would take a different class from Ric as well and highly recommend this course to other professionals."
"Statistics was a little intimidating but Ric explained very well the concepts."
"Ric Van Der Linden is very knowledgeable and is able to convey essential topics in a friendly and competent manner. Mr. Van Der Linden also used his broad industry experience to illustrate and elaborate points. I learned a great deal from this class. "
"Ric is one of the best instructors that I have ever had! He is an expert in the field and so he is able to deliver the materials in a way that makes it easy to retain. He conducts a lot of exercises in class to help students understand the concepts. He is always available when I need help, either after class or through emails. He provided us with a lot of templates that could be used in our projects. He mentored me on my black belt project and advised me on the appropriate tools to use which helped me deliver good results. Over all, Ric is an excellent instructor and I had a great experience. I would highly recommend the LSS Black belt course offered at UCSD because of him."
"In all, excellent course. "
"Excellent class. It was a little harder than I was prepared for but Ric made it look easy. I am planning to apply some of the tools learned in my work. Very happy that I attended this class. Great mentor and peer students."
"Ric was energetic, was obviously well versed in the material, and delivered keen insights based upon experience. He strikes the right balance between technical and useable information, promotes learning, and motivates students."
Class Feedback from UCSD LSS Black Belt Students


"I was introduced to Ric Van Der Linden and ProgressivEdge, Inc. by one of my largest customers while working as District Manager for Wesco Distribution, Inc and having responsibility for six branches in Central California.
"Ric worked in conjunction with Wesco and our customer to integrate LEAN methodology into our organizations and to improve the entire supply chain. As we progressed with our LEAN implementation, Ric was very successful in providing training to all levels of the organization and initiating the change in culture required to embrace continuous improvement.
"Ric's ability to present the information, field questions, and to deal with the resistance we received from those used to doing things "the old way" was very impressive. Ric was also able to help me understand how LEAN, which is normally used in a manufacturing environment, can be applied to our industry and through the implementation of LEAN principles we can become a more efficient and profitable business.
"I feel our time spent with Ric was very beneficial and well worth the time invested…"
Jeff Sehn, Wesco Distribution District Manager